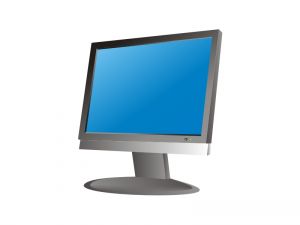 This is a short list of how to SEO.  There are many many more factors that effect your rankings but these are the proven techniques.  Due to the high amount of speculation there are many things that may or may not work.   These however, are accepted industry-wide as standand SEO practices.
Good SEO 🙂
Keywords in URL – The primary domain is somewhat important but having keyword rich URLs instead of query strings helps.  Remember that the first word gets the most weight, the second word gets the next most weight, and so on.  Keep your keywords as close to the domain name as possible. About.com has mastered this technique.  They use clean page names and keyword rich subdomains.  
Keyword in Title Tag – The Title Tag is defined in the Meta Data in the HTML pages.  It is surrounded by <title></title>.  It is the title on the top bar of your browser, what appears when you bookmark a page, and what search engines use as your listing title.  Use keywords wisely and make it readible (by humans).
Keywords in H1, H2, H3 – When you write your article make sure a keyword or two is featured with an <h1> tag.
Anchor text of links – Links within your site and links from other sites sound have your keywords as part of the link.  Insted of '

click here

 for discount mortgage loans' make the link '

Discount Mortgage Loans'

.  'Click Here' Tells the search engines nothing about what the page is about.  To see the power of this type the phrase "Miserable Failure" into Google and see what you get.
Links from relevent or expert websites – One link on NBA.com if you sell basketball shoes will do wonders for your website.  Don't waste your time getting links from non-related websites (it can actually hurt you).  Try to build links with older expert websites. 
Get listed in the DMOZ Directory – Google uses this human edited directory heavily for their search results.  Submit your site but don't hold your breath.  It can take years if you get in at all.
Get listed in Yahoo Directory – Yahoo's Directory costs $299 a year.  If you are serious about your site and SEO get listed there.
Old Site – The older the site the better.  It shows stability and it weeds out the spammers.
BAD SEO 🙁
No links pointing to your website – Get at least a single link to stay in the Google index. 
Link Buying – If you do buy links make sure it as a rel=nofollow tag on it.  If Google finds out you've bought a link they will not be happy.  Also, if you do buy a link make sure you keep it forever. Loosing links can really hurt you.
Keyword Spamming – Don't go crazy on the keywords.  While it's good to have them sprinkled here and there don't over do it.  Not only will your customers get annoyed but you might just get penalized.  This is true for inbound links too.  Try to mix it up a little with the anchor text.
Duplicate Content – Don't steal or repeat copy from other websites.  Google will penalize duplicate content.  It is a waste of time to steal content for SEO purposes.
Too many incoming links too fast – If you are a new site too many links in the begining might look suspicious.
Don't link to bad neighborhoods – If you look like a spammer, smell like a spammer, and build links in the same neighorhoods as smappers Google thinks you're a spammer.
These are only the begining but if you get these steps down you'll be doing pretty good.  If you have any more 'standard' techniques that work for you please leave a comment below.
Tags: SEO