This is so easy to do that it's one of the fastest and easiest ways to communicate changes on a webpage. I'm working on some changes in the copy of a landing page and wanted to see how the new text looked without messing with the code.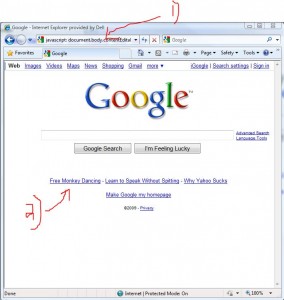 This works on all browsers and the results are immediate.
Step 1) Navigate to the page you'd like to edit.
Step 2) Paste this code into the browser address bar.
javascript: document.body.contentEditable = 'true'; document.designMode = 'on'; void 0
Step 3) Click on the text you want to edit and start typing.
Bonus You also can remove or change positions of images on the screen. The results vary but it might be useful to some extent.